Jacob Hurwitz-Goodman was the 2011 University of Chicago Awardee of the Edes Foundation Prize.
Jacob writes and direct movies. Short films, a couple features, music videos, animation, and documentaries. He recently directed a few music videos in my hometown of Detroit that he's pretty proud of. One of them (Waves) was put in the "Top 10 Music Videos of 2014" list in Detroit Music Mag. He won an Emmy in 2014 for directing a series of short documentaries.
Jacob used the Edes Award to direct and edit a feature documentary called Detroit Threat Management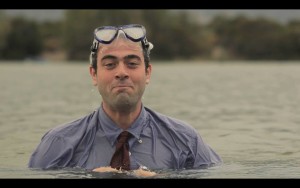 about a for-profit urban paramilitary squadron. He's the director/editor/co-creator of a music webseries called Far Off Sounds that chronicles unique musical subcultures and artists around the world. As of 2015,  he was living  for the month in Accra, Ghana, shooting a documentary about underwater logging in the world's largest underwater forest.