Eric Watts was the 2016 University of Chicago Awardee of the Edes Foundation Prize.
Watts is a Chicago based artist working in moving image and installation. He received his MFA from the University of Chicago, his BFA from The School of Visual Arts, with interstitial time at The Royal College of Art.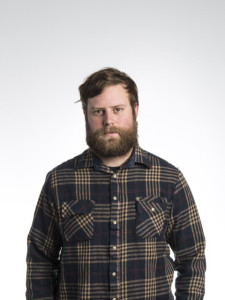 His Edes project,
Edifice
, is focused on the interrelated themes of Home, Biography, and Memorial. It looks specifically at connections between the house Ludwig Wittgenstein built for his sister in Vienna and the Cone House from Thomas Bernhard's novel, Korrectur. He traveled to Austria to film these real and imagined spaces, creating his own architecture to install these films into.
In 2014, Watts took part in Winterjourney, a group thematic residency at The Banff Centre, Banff, AB and was an Artist in Residence at The Klondike Institute of Art and Culture in Dawson City, YT. Watts and his partner, artist Lauren Edwards, were awarded a DCASE Individual Artist Grant from the City of Chicago to fund their exhibition Fanfare for the Times at Heaven Gallery in 2016. Watts has exhibited and screened works at The Logan Center Gallery, Regina Rex, ACRE TV, Walter Phillips Gallery, and Trunk Show.