Shane Ward was the 2013 University of Chicago Awardee of the Edes Foundation Prize.
Shane is an American artist who lives and works in Chicago.  His work is dedicated to themes of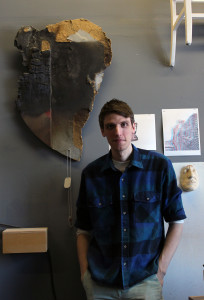 war and romance, capital and masculinity, violence and emancipation, surface luster and value.  Shane is after the relationship between the grave and the monument, the mine and jewelry box, the wound and the mend.  Of late, he has thought of this as a sustained inquiry into the nature of victory, its relationship to liberty, and its ultimate fragility.
Shane earned his MFA from the University of Chicago in 2012.  He currently teaches in the Sculpture Department at the School of the Art Institute of Chicago.