Dado Gyure was the 2017 University of Chicago Awardee of the Edes Foundation Prize.
Dado is a visual artist and theater practitioner in the Chicagoland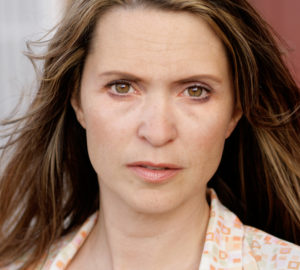 area. She was born in East Chicago, Indiana. She has two children. She is interested in value perceptions and how they inform empathic systems. Dado is an ensemble member of A Red Orchid Theatre, which is Chicago's premiere theater for the best acting in the city. A lot of her work, both formal and experimental, happens at A Red Orchid. She has recently directed The Room by Harold Pinter, The Mutilated by Tennessee Williams, Simpatico by Sam Shepard, and Megacosm by Brett Neveu.
Dado is a trained actor (University of Southern California, Los Angeles Theater Academy), a director and visual artist, (UChicago DOVA), as well as an educator. She has appeared in many theaters and on tv/film. 
Dado's Edes year project, The Little Match Girl Passion, was workshopped during her time at DOVA and is being moved into a larger social platform in the Chicago area. The Little Match Girl Passion is taken from a chamber opera written by David Lang (Pulitzer 2008) and is derived from the short story by Hans Christian Anderson of the same name.  The project used movement, sculpture, percussion and voice. 
Dado has also been a Maggio Fellow for directing, She has received a Jeff Citation as well as an After Dark Award. In 2017 her production of Sam Shepard's Simpatico will move to the McCarter Theater in Princeton New Jersey. She teaches often at DePaul University and UIC. Her performance collective is known as        c      a       K    e.    Cake stands for Collections, Analysis, Kinesthesia, and Ensemble.